Instumental Teachers
Ekaterina Samsonova is a devoted, talented piano music teacher. Educated in Russia, she is using her skills in pedagogy, piano music teaching methods and traditions of the world most recognisable Russian school and incorporating it with a Morden approach of teaching children in Australia. She came to Australia in 1995 as a student. After completing her education and establishing family, 1998 Ekaterina was teaching hundreds of school children all over the Sydney. In 2002, she began her work at Forte School of Music in Gordon, then Eastwood and Parramatta. She is a member of Worldwide Executives, Professionals & Entrepreneurs. Ekaterina Samsonova has qualified for inclusion among distinguished individuals recognised for their professional integrity, longevity,outstanding achievement in their respective fields and their innumerable contribution to society as a whole.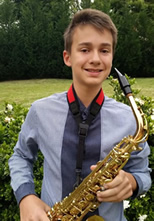 Saxophone--Stefan Gazzana young and talented Saxophone teacher/high school student. Stefan loves performing on Saxophone and is very exited to shear his passion and experience with a new students. By the University of Melbourne, Adelaide, Western Australia and Tasmania and the Minister for Education New South Wales and the Minister for Education and Industrial Relations Queensland, Stefan Has been awarded AMEB Grade 5. That's shows Years of hard work and consistency in practice to achieve such a result. Learning to play an instrument and Music helped Stefan to be one of the best student at his School-accademicaly. Congratulation Stefan and welcome to Ponds Music Academy to shear your enthusiasm in teaching and performing!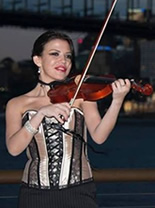 Violin-Gulia. Completing her degree in performance at Conservatoire, she is performing with Sydney Contemporary Symphonic Orchestra and have a strong desire to teach her favourite instrument Violin.
---